About t'Houten Huisje
B&S HH is located in Hoeilaart, at the edge of the magnificent Sonian Forest. The twin room has a little private kitchen, a beautiful bathroom fully-equipped with a steam bath, sauna and rain shower. Press the pause button with a relaxing wellness session after a healthy walk, run, biking tour or city visit.
The Glass Village
is located in the green belt around Brussels and is part of the grape growing region.
There are currently not many greenhouses remaining, but the village still boats many typical grape grower's houses.
In the Centre, surrounded by greenery, you can find the beautiful Castle/Town Hall. One of the greatest strengths of Hoeilaart is the sporting opportunities offered in the Sonian forest. Hoeilaart and the villages around offer many culinary treats ( you'll find addresses in the B&S).
Hoeilaart is on the Flanders Bicycle route and fietsknooppunten network (routeplanner) and just a stone's throw from the Centre of Brussels, Waterloo and Tervuren with their numerous attractions.
Brussels is easily accessible from Hoeilaart.
There is a direct access by train and bus service to the city center. Other transport details are available in our B&S

The Sonian Forest is a paradise for walkers and cyclists
It has a rich fauna and flora with many different species of plants, mushrooms and animals. You can visit the forest Museum in Groenendaal and discover all the secrets of the forest.
Host
I, Nadine, still working as a physiotherapist, shall be delighted to welcome you and shall happily give you any explanation of the healing benefits of this wellness offer.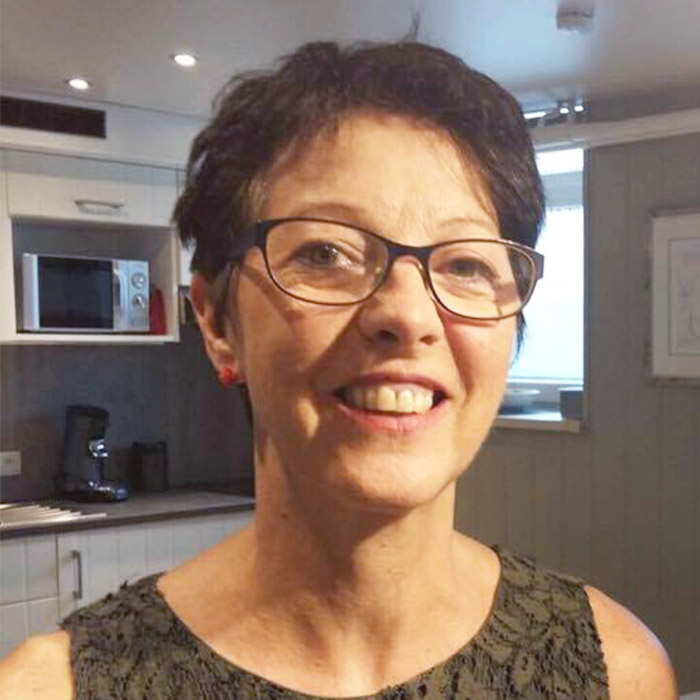 Owner
Nadine
Furthermore as a runner and a biker, I know all the paths of the forest by heart
(well almost!) I'm really looking forward to give my guests a nice, sporty and relaxing stay.